Brewery shop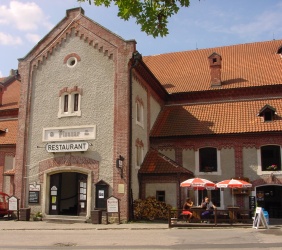 Our brand shop offers to all clients and visitors whole production in lower prices, gifts and other material like beer mats, labels etc.
Here is also possible to buy keg beer or soft drink including lending of draw equipment, ideal beer tapping on some parties, celebrations, meetings or home use as well.
Neighbouring outdoor terrace with its stylish sitting offers tasting all alcoholic or non-alcoholic drinks of Brewery Eggenberg production, including other refreshment.